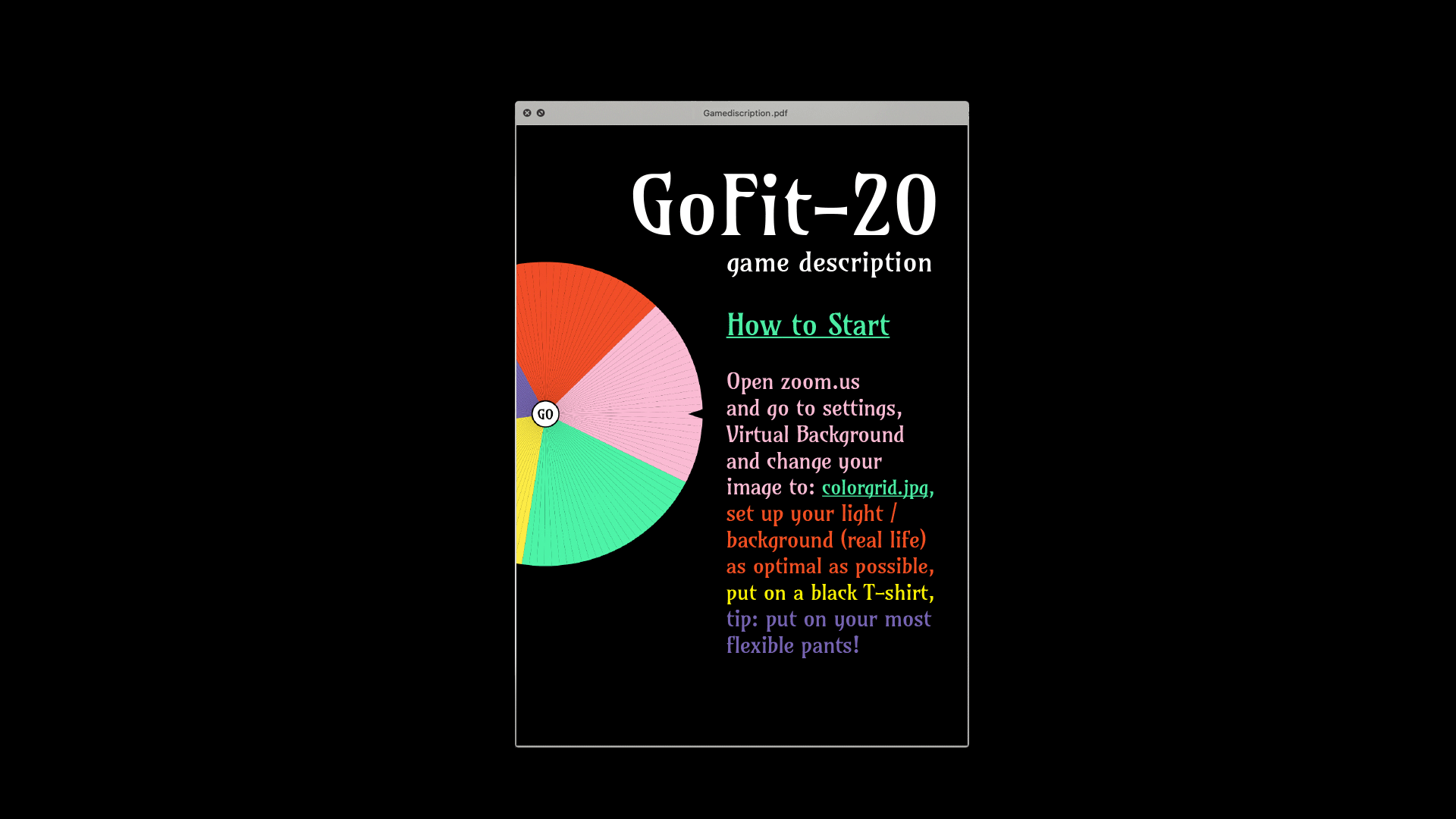 GoFit-20 - 2020
A project created in the period of the 'Corona Lockdown'.

There has happened and changed a lot in a short amount of time which created the strange world we live in now.
Regardless of the impact this terrible virus has on our health it also influences our social live and our mental well-being. Meetings and personal life merging together all through the same screen. We have to stay inside which results in minimal activity and exercise. But I noticed myself that we really, really need our daily activity to stay fresh and healthy in our minds.

Therefore GoFit-20 (I have to admit it is a somewhat kitschy title) is a game that that motivates you to stay fit and connected with your friends during quarantine in a fun way. It challenges you to be creative within the frame of your
screen by following the guided instructions. With the goal to stimulate positive and active social (online)life using
the iconic platform of this period, zoom.us.